Chair:Tunjarnika Coleman-Ferrell, Palm Beach State College
Phone: 561-862-4415

Chair-Elect: Xiao Wang, Broward College
Phone: 954-201-6515
Secretary: Brenda Rante, Indian River State College
Phone: 772-462-7967
Treasurer: Hal A. Hollingsworth, Miami Dade College
Phone: 305-237-5264

Public Relations: Jametoria Burton, Florida State College at Jacksonville
Phone: 904-632-3043

Legislative Liaison: Mark Davis, Palm Beach State College
Phone: 561-862-4369
---
Announcements
Information about upcoming conferences, exemplary practice, and special contests will be posted here. Check back throughout the year for updates.
AFC Joint Commissions Super Conference!
Join the Administration Commission at the Commissions Super Conference to be held at Hillsborough Community College, May 14-15, 2015. The Call for Proposals is now open. Click the button below to submit your proposal.
Click here to submit your proposal:

And visit the AFC Joint Commissions Super Conference page for conference registration and hotel registration information.
Click the image below for a printable flyer to share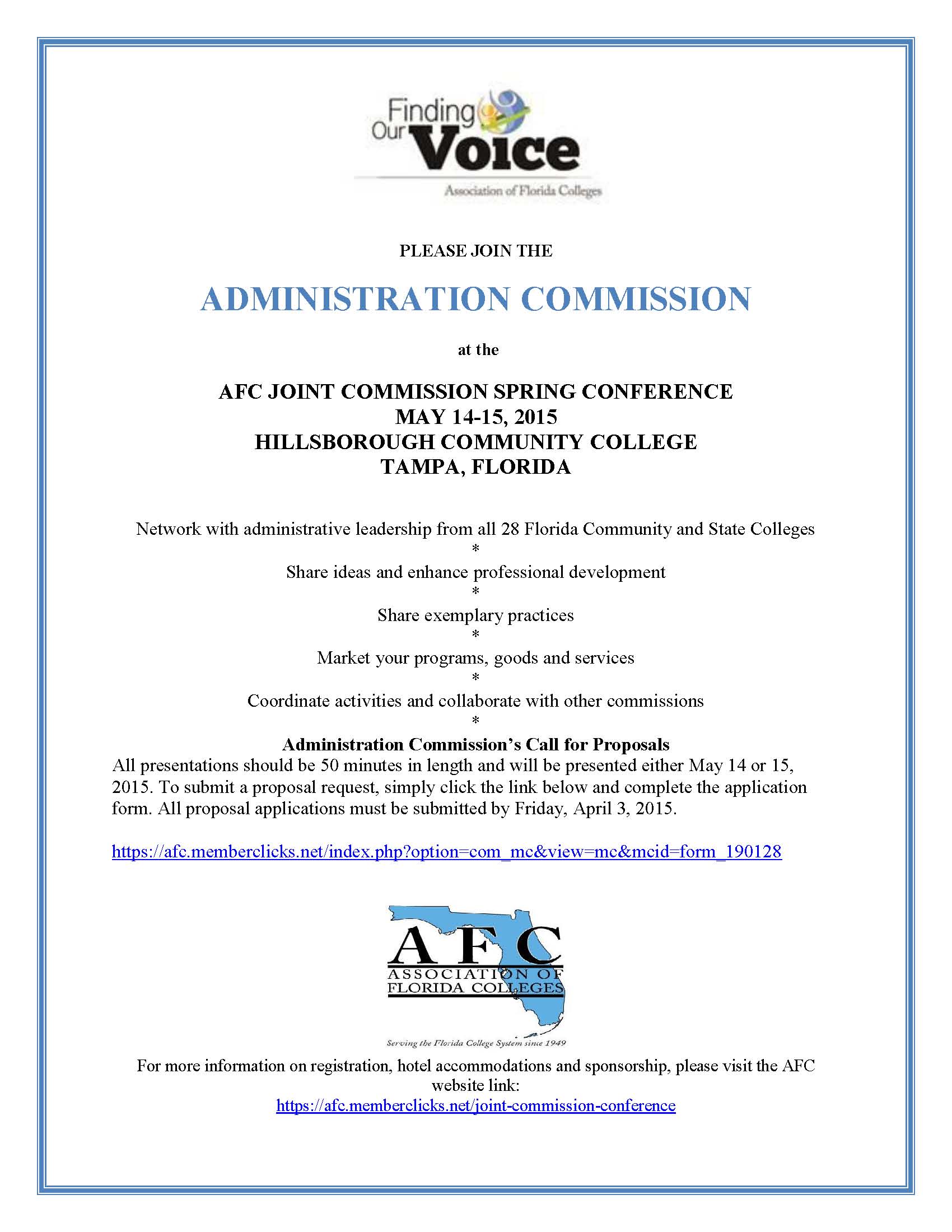 ---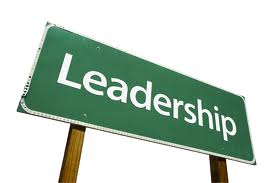 Harvard Business Review- Skills of An Effective Administrator

FORBES-Top 10 Qualities That Make A Great Leader

INC.- 7 Habits of Highly Effective Leaders

FORBES-10 Communication Secrets of Great Leaders


Visit and join the Administration Commission Online Community to check out links to past articles.
---