Recognizing the need to establish procedures and guidelines as they reflect the rights, responsibilities, and objectives of its membership, the Technology Commission hereby adopts these Bylaws:

---
 Technology in Excellence Award 
Purpose for the Excellence in Technology Award
The purpose of this award is to recognize individuals who have used technology to create solutions to benefit any aspect of the community or state college operation.
Criteria
1. A Florida College System employee who is a member in good standing of AFC or who has recently joined the AFC organization, or who intends to join the AFC prior to the competition. Eligible employees must also be able to present their technology concept at the Annual AFC Convention.
2. Nominations should show evidence of performance clearly consistent with the mission and goals of their institution and of the Association of Florida Colleges.
3. The recipients of the awards must show accomplishments of significant productivity or learning gains through the use of technology.
4. The use of technology should make a significant contribution or directly contribute to its preeminence in education.
5. Implementations of state-of-the-art technology should be accomplished in cost effective ways.
6. Nominations will be judged using the following rubric. http://tinyurl.com/AFCtechnologyrubric
 2015 Excellence in Technology Award Finalists
No more graphing calculators!

Brian Macon - Valencia College

Description: Students who take college-level math courses must purchase a Texas Instruments graphing calculator for $100. This has been a requirement for 20 years. Much research has been produced in those 20 years that show learning gains for students who use graphing tools compared to those who do not; hence it is a good justification to require the graphing calculator. There is no debate that graphing calculators are a valuable learning tool for students; they allow students to visualize theoretical concepts, explore and investigate new topics, and check required analytical (by-hand) work. Graphing calculators are a wonderful tool that can be used to engage students in active learning through unique activities in and out of the classroom. In today's world, most scientists/engineers don't carry around a hand-held graphing calculator but instead have mobile devices such as phones, tablets or laptops with even better capabilities than a graphing calculator. This year I ran a pilot study to not require a hand-held calculator in an effort to save money for students. I have used web-based tools (almost all free) to replace the graphing calculator and it has been successful. Most students have smart phones, tablets or laptops in class; so it has been relatively easy to implement the use of web-based graphing tools and apps. I am excited about the results so far and am looking forward to implementing more tools over the next few years. As instructors, we can still use visual tools for learning in the classroom, in fact we should use those tools. However, we no longer need to require a hand-held calculator to harness the power of visual tools, in fact we shouldn't require! 
Engaging Students through Video Creation and Interaction

Kendra Auberry - Indian River State College

Description: The Engaging Students through Video Creation and Interaction project employed several different approaches to realize greater mastery of information literacy learning outcomes and increase meaningful interactions between students and librarians. The project required students to research a topic covered in class lectures and discussion, write a script that demonstrated true understanding of that topic, and create a video that explained the topic from their unique perspective. The results, both in terms of the quality of projects submitted and the interaction which took place within groups and with instructor were incredibly rewarding and lead to the exploration of additional opportunities for student-created video projects for the spring semester. Students employed critical thinking skills while developing their videos, gained technology skills by becoming content creators, and practiced their interpersonal communication while working with their classmates in group settings. 
Bridge to eResourcesMia Tignor - Indian River State College

Description: Several years ago, the IRSC Librarians recognized a need to physically connect students with the electronic collections in the databases. Although eBooks are introduced during instructional research sessions, students with lower digital literacy levels needed another reminder of resources available to them as an IRSC student, as many of the primary sources for ENC and PHI courses are available in unlimited use form for free in eBook form. In addition, testing resources were underutilized because of a lack of awareness, even though testing books in the library are some of the most heavily circulated. In response, IRSC Librarians created a promotional plan to introduce students to an identified collection of resources as a pilot program.
2014 Excellence in Technology Awards Winner
Neal R. Phillips, Ed.D. nphillips@valenciacollege.edu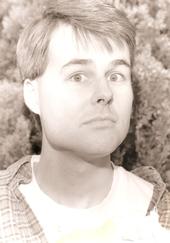 Virtual Groups: Working Together Without Actually Meeting!

With the advent of social media, students in online courses seek the versatility and human interest that Facebook has, and they gravitate toward online courses to escape face-to-face classroom pressures. In addition, international students see online learning as a way to increase communication and acquire language proficiency. Dr. Phillips' session features ideas for creating collaboration in an online environment that not only focuses on course objectives but enhances students' collaborations with peers here and abroad.