Recognizing the need to establish procedures and guidelines as they reflect the rights, responsibilities, and objectives of its membership, the Technology Commission hereby adopts these Bylaws:

 Technology Commission Bylaws (these will be updated at the 2014 Fall Convention)
---
COMING SOON! 

Purpose for the Excellence in Technology Award
The purpose of this award is to recognize individuals who have used technology to create solutions to benefit any aspect of the community or state college operation.
2014 Excellence in Technology Awards
  Finalists

Kendra Auberry kauberry@irsc.edu & Alexis Carlson acarlson@irsc.edu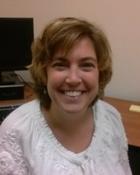 Life's Credentials

Showcases the use of a digital badging system at IRSC. Digital badging allows earners the freedom to prove expertise to others free of institution-specific jargon, pay policies, and standard paper resumes. Students display verifiable proof of multi-literacies in the environment of their choice. Lifelong achievement occurs through the open source, replicable Mozilla badge ecosystem.

Neal R. Phillips, Ed.D. nphillips@valenciacollege.edu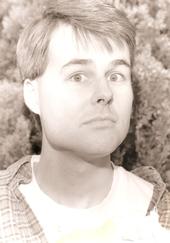 Virtual Groups: Working Together Without Actually Meeting!

With the advent of social media, students in online courses seek the versatility and human interest that Facebook has, and they gravitate toward online courses to escape face-to-face classroom pressures. In addition, international students see online learning as a way to increase communication and acquire language proficiency. Dr. Phillips' session features ideas for creating collaboration in an online environment that not only focuses on course objectives but enhances students' collaborations with peers here and abroad.

Tatiana Bizon tbizon@valenciacollege.edu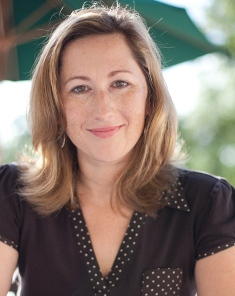 Teaching in Different Worlds with Greenscreen

My students get involved in a movie making project that involves green screen technology (a process that removes a green screen to display another background image). It's a co-curricular activity to make movies based on the books assigned in class. Movie making is a perfect example of UDL (universal design learning) where students can find a variety of activities that suit their learning styles, interests, and strengths: using green screen technology, writing a script, making dialogues, finding music, choosing digital backgrounds, taking pictures, and finding costumes and make-up. One of the most surprising aspects of this work has been that I can step out of the spotlight and let them shine. Instead of me teaching them English, they take the first initiative to practice pronunciation, learn new vocabulary, and use the correct grammar. The process of motivation to learn the language has flipped- they are intrinsically motivated and actively engaged in the process of learning English.